Would you like to clean your CPAP equipment? Read more!
A good hygiene is very important during CPAP therapy. Cleaning your CPAP and its accessories is quite easy, as long as you know how to proceed. Would you like to know which parts you have to clean and how often? In this blog post, you'll find everything you need to know about the cleaning process. We're happy to share our best tips for cleaning your equipment!
Hygiene, a must for CPAP therapy
During your CPAP therapy, condensation and moisture will appear in the CPAP hose. If you don't clean and dry your hose, it will become a breeding ground for dust, bacteria and fungi. In the worst case, germs can have a harmful effect on your health. You'll be more likely to catch a cold or even an infection. It's also very important to keep your CPAP mask clean. On the mask one often finds fat, saliva and hair.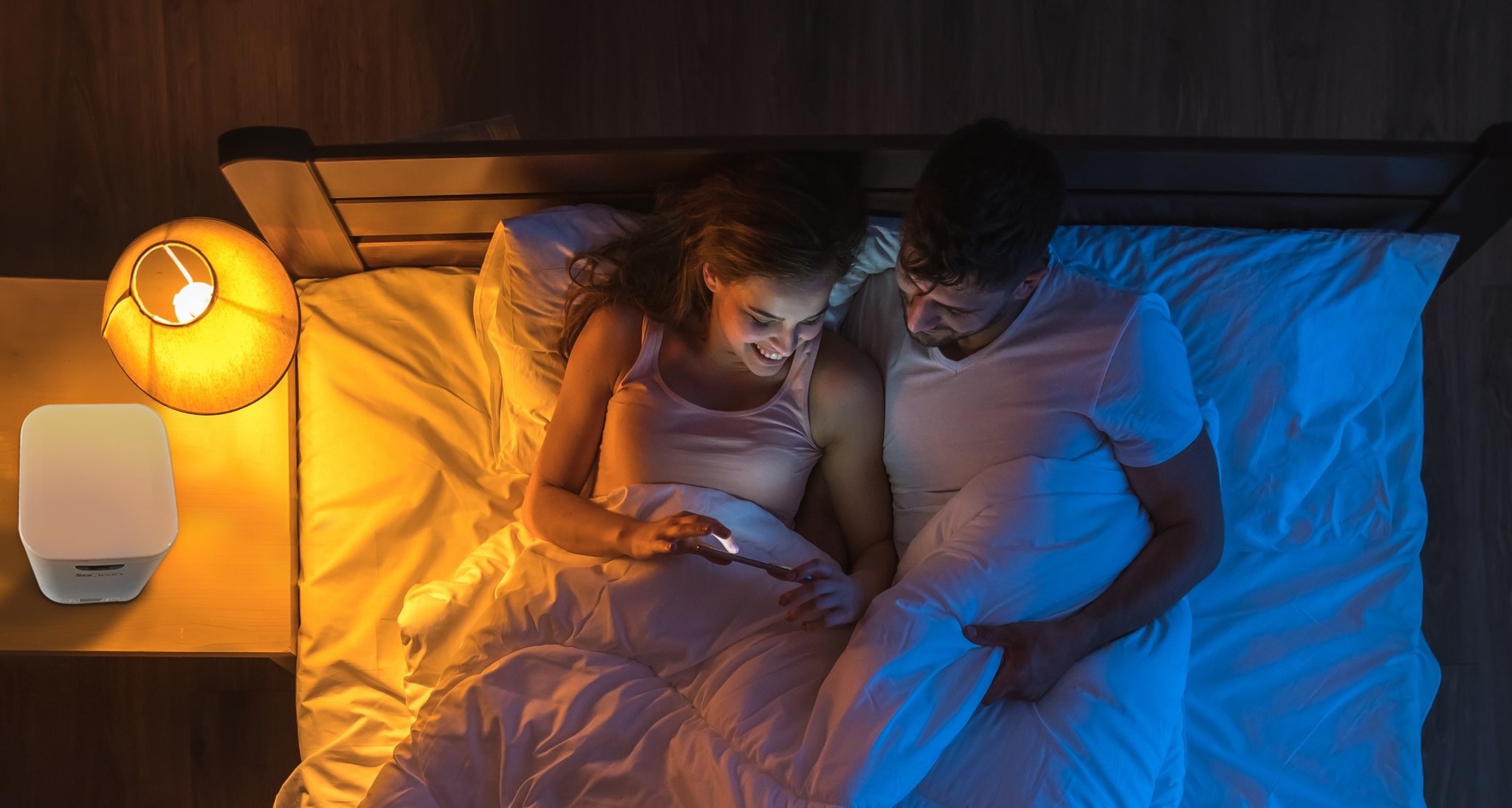 Cleaning CPAP: which parts of the machine do I have to clean?
- Cleaning CPAP mask: A sleep apnea mask has different parts: a cushion, a frame, and a headband. Wipe off the visible dirt with a CPAP mask wipe after each night. A CPAP cleaning device is recommended for removing invisible dirt and germs. If necessary, you can wash the hard parts of the mask in warm soapy water. Foamy parts can only be cleaned with a damp cloth!
- CPAP hose: Clean your CPAP hose at least weekly. Rinse it with warm water and mild soap (Pürdoux CPAP soap, for example). CPAP soap helps you to eliminate fat and saliva quickly and effectively. The Pürdoux 2 in 1 CPAP hose brush is a perfect tool for cleaning and drying your hose thoroughly.
- Humidifier: Do you use a humidifier? Then it's important to empty it after each night. It is recommended to use distilled water in order to prevent limescale inside. If there's limescale in the humidifier, you can clean it with water and cleaning vinegar.
- Filters: There exist different types of CPAP filters: gross particle filters and fine dust filters. Gross particle filters are spongy and should be cleaned weekly, with water and mild soap. Let the filter air dry. Fine dust filters can't be cleaned.
- CPAP machine: We advise you to clean the outside of the machine weekly, with a damp cloth.
Cleaning CPAP accessories automatically with a CPAP cleaner
CPAP wipes and soap are a good solution for removing visible dirt. However, invisible dirt will also remain on your accessories, possibly with germs. Would you like to eliminate invisible dirt as well? Good. We have included two high-quality CPAP cleaners in our product range: the SoClean 2 and the 3B Medical Lumin. These CPAP cleaning devices will clean your CPAP products quickly and automatically. This prevents germs from settling in the mask, hose and humidifier.
SoClean 2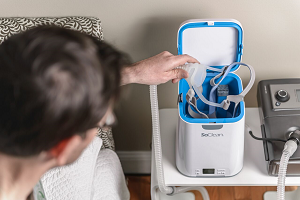 The SoClean 2 disinfects your CPAP accessories using Activated Oxigen Technology. It kills 99.9% of bacteria, viruses and fungi. Place the products in the disinfection chamber and turn on the device. You can set the time and duration of the cleaning cycle yourself. If you purchase the SoClean 2 from us, you'll benefit from a 30-day trial. During this period, you can use the device as intensively as you want. In case you aren't satisfied, you can return the device and we'll refund the total purchase amount.
Lumin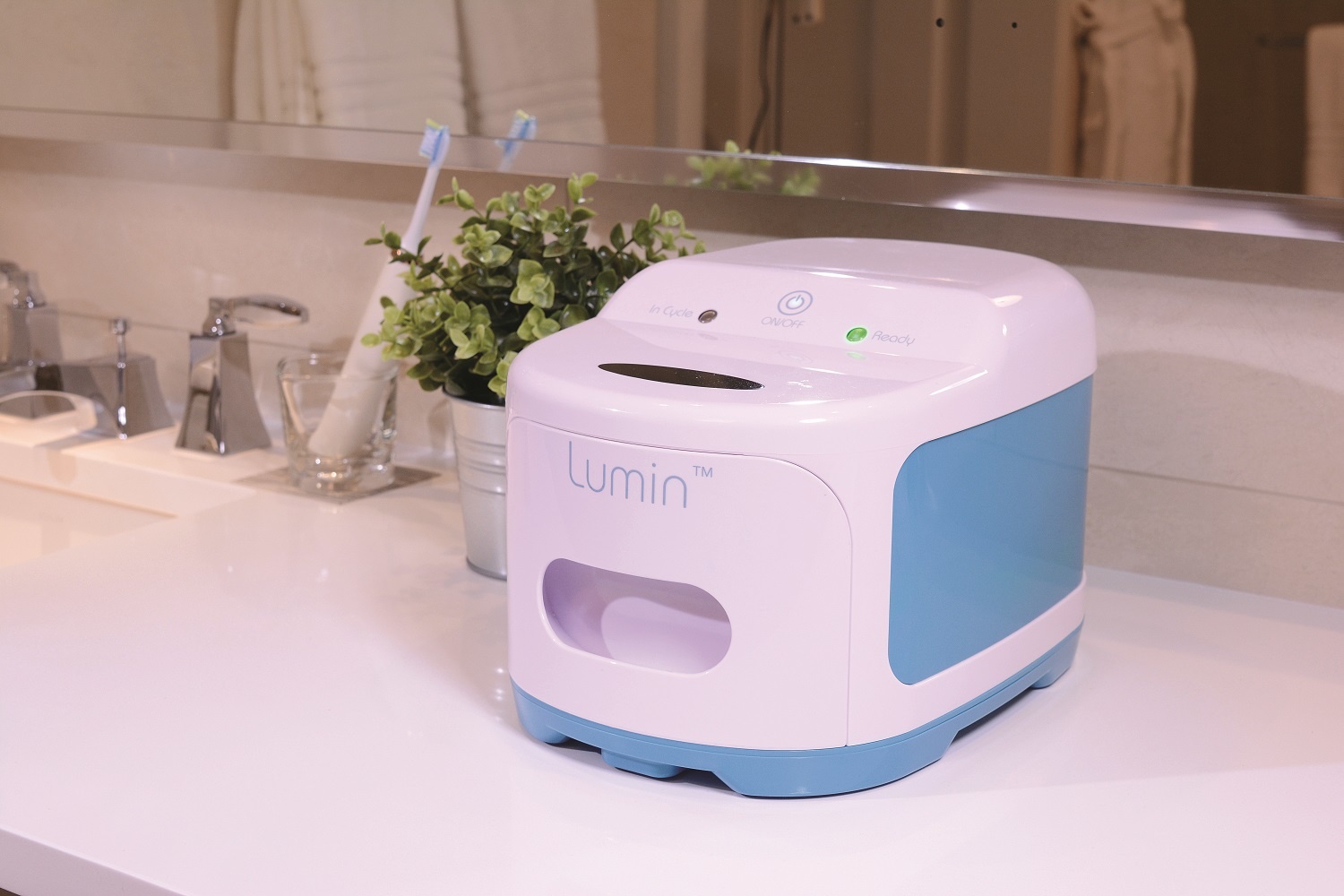 The Lumin from 3B Medical is a very user-friendly CPAP cleaner. The machine cleans your mask, hose and humidifier in only 5 minutes! Open the drawer, place your CPAP accessories on the rack and press the on/off button. It's as simple as that! The Lumin is maintenance-free: it saves you a lot of time on a daily basis. The device cleans your accessories by using UV-C light. Thanks to the mirror inside the machine, UV-C light can reach the products from all corners, 360°!
"This prevents germs from settling in the mask, hose and humidifier."
CPAP maintenance: replacing accessories
After some time, you'll need to replace your CPAP parts. It is recommended to replace your CPAP mask and hose annually. The cushion needs to be replaced every six months. Replace the gross particle filters every six months, or when you notice that the filter is starting to crumble. Fine dust filters need to be replaced more often: monthly, or when the filter shows discoloration. Comfortable CPAP therapy guaranteed!
Cleaning your CPAP equipment: 3 tips
1. Never use cleaning agents containing alcohol, chlorine or corrosive substances for cleaning your CPAP.
2. Always follow the specific cleaning instructions of the manufacturer. Usually, you'll find them in the user manual of the product.
3. Always fill your CPAP humidifier with distilled water and not with tap water. Tap water will deposit limescale in the humidifier, which can damage your machine.
Further reading: